Colorado Criminal Law – 18-8-610 When You Tamper With Evidence -18-8-306 Attempting To Influence A Public Servant and 18-5-104 Second Degree Forgery
By H. Michael Steinberg Colorado Criminal Defense Lawyer – Attorney For The Defense Of Domestic Violence Charges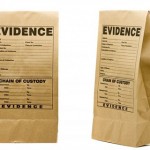 Colorado Criminal Law – 18-8-610 When You Tamper With Evidence -18-8-306 Attempting To Influence A Public Servant and 18-5-104 Second Degree Forgery – There are times when an individual under investigation by law enforcement or already accused of having committed a crime in the Colorado criminal justice system makes the error of either altering or tampering with a piece of evidence in a pending case or ongoing investigation ….or if on probation for example submits to the Court a document or other proof of the completion of some aspect of probation that has been altered – usually in the form of a document or certificate.
When that occurs, three charges usually follow. These charges are:
18-8-610 Tampering With Physical Evidence
(1) A person commits tampering with physical evidence if, believing that an official proceeding
is pending or about to be instituted and acting without legal right or authority, he:
(a) Destroys, mutilates, conceals, removes, or alters physical evidence with intent to impair its verity or availability in the pending or prospective official proceeding; or
(b) Knowingly makes, presents, or offers any false or altered physical evidence with intent that it be introduced in the pending or prospective official proceeding.
(2) "Physical evidence", as used in this section, includes any article, object, document, record, or other thing of physical substance.
(3) Tampering with physical evidence is a class 6 felony.
18-8-306 Attempting To Influence A Public Servant
Any person who attempts to influence any public servant by means of deceit or by threat of violence or economic reprisal against any person or property, with the intent thereby to alter or affect the public servant's decision, vote, opinion, or action concerning any matter which is to be considered or performed by him or the agency or body of which he is a member, commits a class 4 felony.
18-5-104 Second Degree Forgery
(1) A person commits second degree forgery if, with intent to defraud, such person falsely makes, completes, alters, or utters a written instrument of a kind not described in section 18-5-102 or 18-5-104.5.
(2) Second degree forgery is a class 1 misdemeanor
A Recent Colorado Criminal Case Demonstrates How These Laws Interact
In a recent case (2015) a Lawyer tendered to the District Attorney a receipt from a hotel that purported to show that his client was not in the state of Colorado on the date the crime with which his client was charged was to have occurred.
The Defendant's attorney gave this hotel receipt to the prosecutor in a pretrial conference hoping to persuade the DA /prosecutor to dismiss the case.
The hotel receipt, it was later learned after an investigation had been altered by the Defendant without the knowledge of his lawyer.
The Prosecutor charged each and every one of the above defined charges and the Defendant was convicted by a jury at trial.
So What Is This Area of Law All About – Colorado Tampering with Evidence?
Colorado criminal cases very often deal with the handling of "physical evidence" other such as:
documents,

emails,

motor vehicles,

photographs,

hard drives and thumb drives ,

DNA,

or any other piece of evidence taken from a crime scene.
Tampering with evidence involves changing the nature of the evidence in such as way as to impact the law enforcement officials who interpret and use that evidence in official proceedings such as a trial. Thus we are introduced to 18-8-306 Attempting To Influence A Public Servant.
Examples of Tampering With Physical Evidence In An Investigation or Official Proceeding Such As A Trial or Hearing, (Or Any Stage of an Investigation or Proceeding) Include:
Deleting emails

Destroying subpoenaed documents

Falsifying business or court records intended to be used in an official proceeding

Somehow altering a videotape or photograph which would be used to prove a case a trial.

Concealing or destroying illegal drugs while stopped for a traffic offense or while being searched.

Altering, moving, planting or destroying evidence at a crime scene.

Repairing or destroying a vehicle knowingly involved in a hit-and-run accident.

• Preparing a forged or otherwise "false" or fraudulent document to deliberately mislead a public official (see case facts above).
The Most Common Defense To A Tampering With Evidence Charge
Mistake of fact: If you act without the requisite intent, as stated above, rather than act mistakenly, then you cannot be charged with the offense. For more information on this defense – please follow this link.
Under Colorado law – Mistake of Fact under C.R.S. § 18-1-504 is an affirmative defense. To understand affirmative defenses please read another article I have written by following this link.
A mistake of fact is not a defense unless the statute specifically provides that the defense is available, or the mistake supports some other specific defense such as choice of evils, or the mistake negatives the existence of the required culpable mental state.
Colorado Criminal Law – 18-8-610 When You Tamper With Evidence -18-8-306 Attempting To Influence A Public Servant and 18-5-104 Second Degree Forgery
If you found any information I have provided on this web page article helpful please click my Plus+1 or the Share button below so that others may also find it.
Never stop fighting – never stop believing in yourself and your right to due process of law.
ABOUT THE AUTHOR: H. Michael Steinberg – Email The Author at hmsteinberg@hotmail.com A Denver Colorado Criminal Defense Lawyer – or call his office at 303-627-7777 during business hours – or call his cell if you cannot wait and need his immediate assistance – 720-220-2277. Attorney H. Michael Steinberg is passionate about criminal defense. His extensive knowledge and experience of Colorado Criminal Law gives him the edge you need to properly handle your case.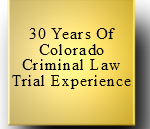 You must make a responsible choice for a Colorado Criminal Defense Lawyer – we encourage you to look at our firm. Over the last 30 plus years – H. Michael has mastered nearly every area of criminal law, procedure and trial and courtroom practice and he is passionate about getting you the best result in your case. He has written and continues to write extensively on Colorado criminal law and he hopes this article – – helps you in some small way. H. Michael hopes you found this page helpful – Colorado Criminal Law – 18-8-610 When You Tamper With The Evidence -18-8-306 Attempting To Influence A Public Servant and 18-5-104 Second Degree Forgery.