Colorado Domestic Violence Lawyer On Domestic Violence And Mental Health Issues
By H. Michael Steinberg – Colorado Domestic Violence Criminal Defense Lawyer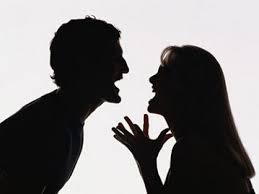 Colorado Domestic Violence Lawyer On Domestic Violence And Mental Health Issues – In every domestic violence case that ends in a disposition – a plea agreement – Colorado law requires a domestic violence evaluation and treatment. The need to understand the intersection of domestic violence issues and mental health issues BEFORE there is a resolution is critical. That is the job of the Colorado Domestic Violence Criminal Defense Lawyer.
This article examines some of the fundamentals of mental issues and how they may impact domestic violence cases.
Colorado Court Ordered Domestic Violence Court Evaluations
The ignorance surrounding the interaction of mental health issues and the criminal justice system – that is how these mental issues impact – for example – domestic violence cases – is clear to those practicing criminal law in this area.
While Judge's are tasked with the responsibility of sentencing those convicted in Domestic Violence cases, everyone in the system – including judges -very often fail to understand the impact of mental health issues on the individuals they must sentence for acts of domestic violence. The system is simply not set up to spend enough time on each case..it is a "justice mill" handing out a blunt product that ignores the deeper problems underlying the resulting act of violence.
There is a major difference between common mental health issues used by experienced criminal defense lawyers to explain and "mitigate" acts of domestic violence and major mental health defenses such as the defense of insanity and impaired mental condition. This article addresses only the use of mental health "mitigating circumstances" that are there in almost each case. It does not address the individual who not aware that what he or she has done is right and wrong. .
The Role Of Mental Health Processionals In Colorado Domestic Violence Prosecutions
Determining the impact of mental health disorders in domestic violence cases – simply put – should be the subject of professional input. The diagnosis of a psychological disorder is usually the result of the professional review of such criminal case data as social service reports, police reports, mental health records, and medical records as well as personal observations based upon evaluations performed by these professionals.
Who Are the Mental Health Professionals? I A Listing..
?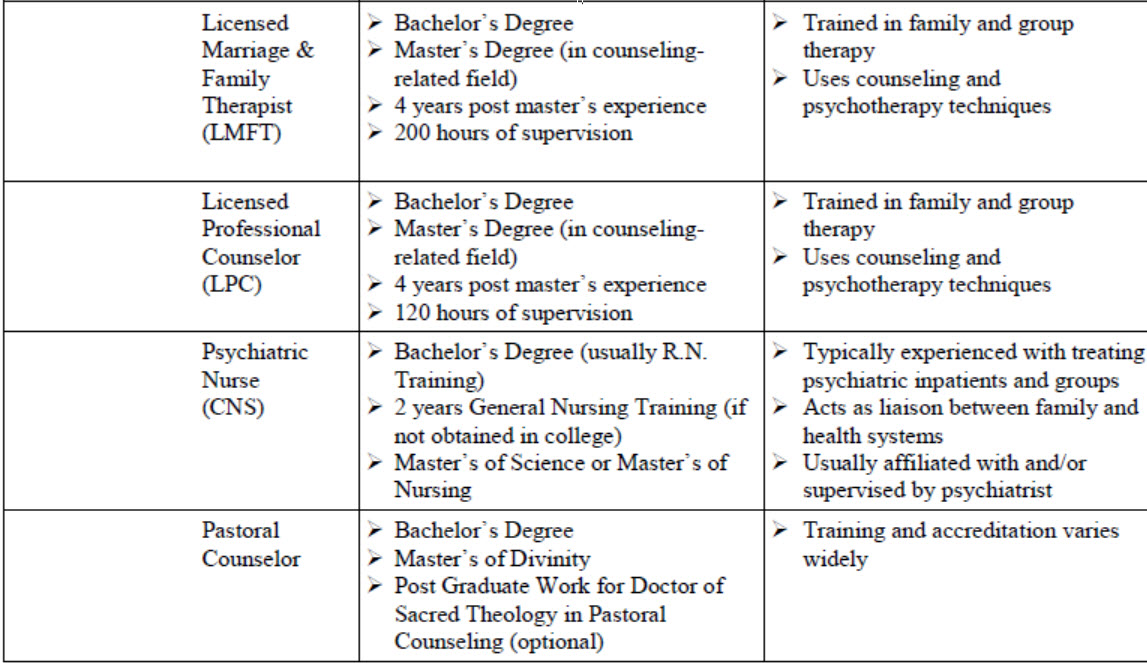 Mental health based issues can include depression, anxiety, insomnia, suicidal ideation and post-traumatic stress disorder. They can also include more severe forms of mental illness such as bipolar disorder and schizophrenia. The role of drugs, and alcohol also are almost always present in some form or another in most DV case. Factors along these lines can include:
alcohol/ controlled drug dependence
abuse of certain medications
psychosis or brain damage
While alcohol and other drugs clearly are not the direct cause of domestic violence, the reduction of inhibitions as a result of mental health diseases along with the role of controlled and uncontrolled substances cause perpetrators to engage in high risk and dangerous behaviors.
The Birth Of A Hybrid Court -The Domestic Violence / Mental Health Court
The Bureau of Justice Statistics has reported that 479,900 inmates of local jails had a mental health problem – 64% of all jail inmates.
The answer to this problem in Miami-Dade Florida – in the context of mental health and domestic violence cases – was the birth of the Domestic Violence Court.
Problem solving courts such as drug courts are not a new idea.
What is new is a hybrid combination of a mental health court and a domestic violence court – bringing together two special courtroom populations having "overlapping problems." The Miami-Dade Domestic Violence Court – addresses domestic violence defendants suffering from serious mental illnesses.
The same goals of a mental health court are applied in this new context – to prevent criminalization and recidivism (repeated offenses) by diverting mentally ill individuals out of the criminal justice system and into mental health treatment programs that are controlled by stakeholders in the criminal justice system who recognize the need for compassion and understanding in this area.
These professionals see the impact of improve "psychiatric stability" for the offender which in turn helps to improve the goal of every criminal justice system – public safety.
Domestic Violence – Mental Health Courts Operate Like Their Predecessors – Mental Health Courts
The mental health court idea is known more widely as a "therapeutic jurisprudence application" of the law – where the judge works to assist those with serious mental illness who commit domestic violence offenses and are in need of mental health as well as other types of domestic violence – anger management types of treatment.
Here is a great description of the function of the court:
"Applying the approaches of drug treatment court, mental health court, and domestic violence court, the judge attempts to motivate the individual to obtain treatment, facilitate its delivery, monitor compliance, and bolster the individual's self-esteem and self-efficacy, building on existing strengths. The judge functions as a member of the treatment team, and applies a therapeutic rather than a punitive approach. In this regard, the judge performs a public health function.
In playing this role, the judge uses approaches and applies principles of psychology. The judge displays empathy, listens to the individual, treats the individual with dignity and respect, and uses a form of behavioral contracting.
The domestic violence mental health court involves a team approach in which court personnel and treatment providers assist the judge in the process of screening offenders to determine their appropriateness for the court. This typically includes whether the offenders have mental illness, whether they need treatment, and whether they would present a risk of violence if released to the community.
The team helps to devise an appropriate treatment plan and to supervise and monitor the individual offender's performance and treatment. The domestic violence mental health court judge is a member of this treatment team."
Identifying Mental Health Disorders – No Easy Task In Colorado Domestic Violence Cases
Identifying mental disorders means understanding them – recognizing their components and then analyzing how they impact the individual charged with having committed an act of domestic violence.
Common Mental Health Disorders
Unipolar depression
Bipolar disorder (manic depressive illness).
Depression can change a person's behavior, their physical health, their appearance, and the ability to handle decisions and tasks. It is often linked to alcohol and drug abuse, feelings of worthlessness and hopelessness and feelings of sadness and/or irritability.
Bipolar Disorder
This illness is characterized by severe mood swings from periods of extreme depression to periods of exaggerated happiness. These swings from overly high and irritable (mania), to sad and hopeless (depression) and with periods of normal moods characterizes this illness.
Anxiety Disorders
Panic Disorders
The symptoms of anxiety and panic disorders can last from several seconds to several minutes. These attacks can be unpredictable and sometimes devastating to relationships.
Schizophrenia
One of the most misunderstood mental illnesses, this illness manifests itself in:
Hallucinations – commonly auditory (hearing voices or sounds) or somatic (e.g. feeling like body is disintegrating).
Delusions – false ideas that the schizophrenic believes to be true. The delusions can be either paranoid or grandiose.
Disorganized thinking – difficulty keeping things straight in the individuals mind, often hindering relationships with other people.
Altered senses – enhanced feelings in the early states or blunted sensations in later stages. Thoughts or sensory stimuli may flood the individuals mind.
Altered sense of self – confusion about where the individuals body begins or ends. This stems from the persons difficulty making sense of the outside world.
Changes in emotions – fluctuating or exaggerated emotions are most common in the early states. Emotions are often inappropriate, such as laughing at something tragic.
Changes in behavior – withdrawal, ritualistic behavior, repetitious movements, such as tics, tremors or tongue movements. Also, catatonic behavior; an individual might hold a position for hours, unable to talk or eat.
Dementia and Alzheimer's
Loss of memory is usually the first and most prominent symptom of dementia. It can be mild – with only a moderate memory loss of recent events to severe cases.
Symptoms:
Disorganized thinking: rambling, irrelevant or incoherent speech
Reduced level of consciousness
Frequent misperceptions, misinterpretations, hallucinations, or illusions
Daytime sleepiness or insomnia
Disorientation to time, place or people
Memory impairment
Personality change
Substance Abuse And Domestic Violence
It has been my experience that substance abuse issues is involved in almost every Colorado domestic violence case.
Substance abuse – the regular, habitual use of any substance to the degree that it causes self-detrimental behaviors can include substances such as psychoactive drugs, and alcohol.
Alcoholism – which exists in the accused in many Colorado domestic violence cases – is the chronic and progressive addiction to or dependence on alcohol.
Other commonly abused drugs include: heroin, cocaine, sedative hypnotics, tranquilizers, marijuana, phencyclidine (PCP), hallucinogens, inhalants, and designer drugs.
The future of all Colorado criminal cases is to understand the alleged perpetrator – to not just punish that person – but to help that person not commit another crime. This approach is the single best way to protect the community.
Colorado Domestic Violence Lawyer On Domestic Violence And Mental Health Issues
If you found any information I have provided on this web page article helpful please click my Plus+1 button below so that others may also find it.
Never stop fighting – never stop believing in yourself and your right to due process of law.
ABOUT THE AUTHOR: H. Michael Steinberg – Email The Author at hmsteinberg@hotmail.com – A Denver Colorado Criminal Defense Lawyer – or call his office at 303-627-7777 during business hours – or call his cell if you cannot wait and need his immediate assistance – 720-220-2277. Attorney H. Michael Steinberg is passionate about criminal defense. His extensive knowledge and experience of Colorado Criminal Law gives him the edge you need to properly handle your case.
A Disclaimer: While every effort has been made to ensure the accuracy of this publication, it is not intended to provide legal advice as individual situations will differ and should be discussed with an expert and/or lawyer. If you are seeking counsel there maybe other more specific technical or legal advice on the information provided and related topics. For that, please contact the author.
If you are charged with A Colorado crime or you have questions about the topic of this article –Colorado Domestic Violence Lawyer On Domestic Violence And Mental Health Issues, please call our office. The Law Offices of H. Michael Steinberg, in Denver, Colorado, provide criminal defense clients with effective, efficient, intelligent and strong legal advocacy. We can educate you and help you navigate the stressful and complex legal process related to your criminal defense issue.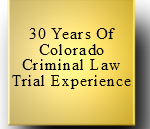 H. Michael Steinberg, is a Denver, Colorado criminal defense lawyer with over 30 years of day to day courtroom experience – specializing in Colorado Criminal Law along the Front Range. He will provide you with a free initial case consultation to evaluate your legal issues and to answer your questions with an honest assessment of your options. Remember, it costs NOTHING to discuss your case. Call now for an immediate free phone consultation.
 Helping Clients To Make Informed Decisions In the Defense of Colorado Criminal Cases.
Contact A Lawyer with Three Decades of Experience as a Denver Criminal Attorney at The Steinberg Colorado Criminal Defense Law Firm today.
Colorado Defense Lawyer H. Michael Steinberg regularly appears and provides solid criminal defense for clients throughout the Front Range of Colorado – including the courts of:
Adams County (Adams County criminal defense lawyer), Arapahoe County (Arapahoe County criminal defense lawyer), City and County of Boulder (Boulder County criminal defense lawyer), City and County of Broomfield (Broomfield County criminal defense lawyer), City and County of Denver (Denver criminal defense lawyer), Douglas County (Douglas County criminal defense lawyer), El Paso County – Colorado Springs (Colorado Springs criminal defense lawyer), Gilpin County (Gilpin County criminal defense lawyer), Jefferson County (Jefferson County criminal defense lawyer), Larimer County, and Weld County ( Larimer and Weld County criminal defense lawyer,….
and all the other cities and counties of Colorado along the I-25 Corridor… on cases involving the subject of this article -Colorado Domestic Violence Lawyer On Domestic Violence And Mental Health Issues.